Webbing

Feature
The webbing was made with fine grade color yarn (from 75 to 600 denier) which can be woven / knitted with various yarn types such as nylon woolly yarn, bright yarn, or reflective yarn to present diversified multi-color, surface textures, and unique effects.
PAIHO webbing processed by eco-friendly dyes without azo or heavy metals.

Webbings with sizing post-processes for softness or tenacious tactility and suitable for footwear, garments, sportswear, underwear, bag & accessories.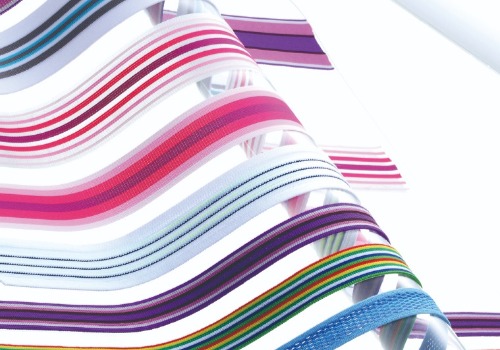 ---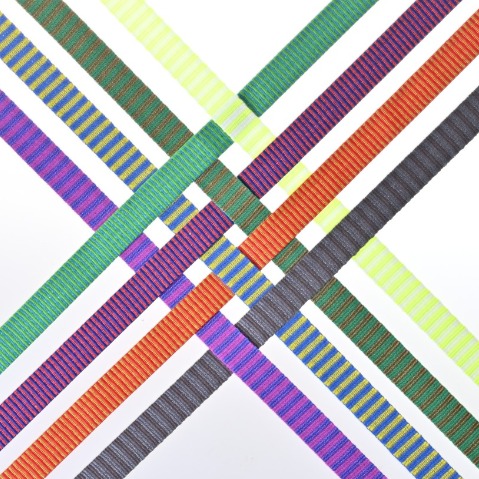 WOVEN TAPE
Customization and Integration of over 15 yarn types to create various texture & patterns and durable quality.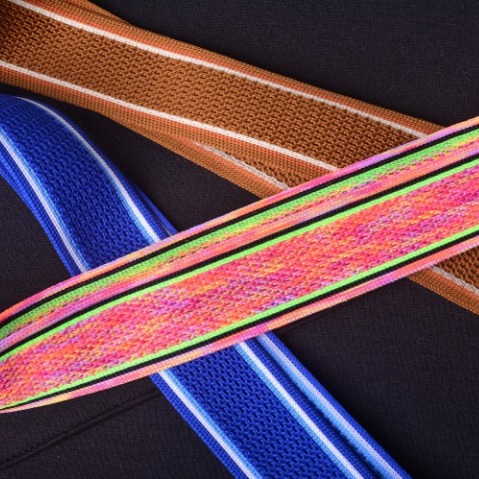 THICK & THIN KNIT TAPE
Soft, light, and breathable with various textile patterns and holey textile structure.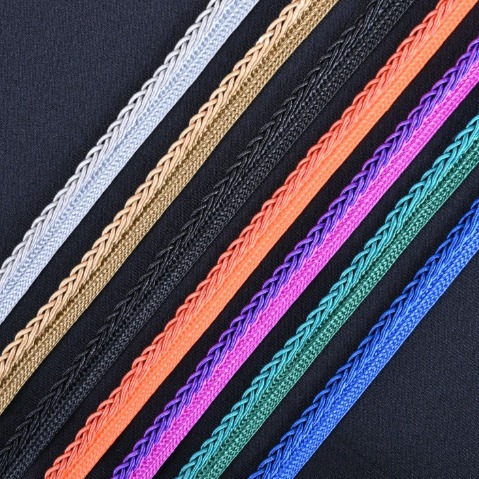 BRAIDED TAPE
Silky & cross piping structure braided with covered brilliantyarn to present bright and restrained silhouette for piping and tape.
---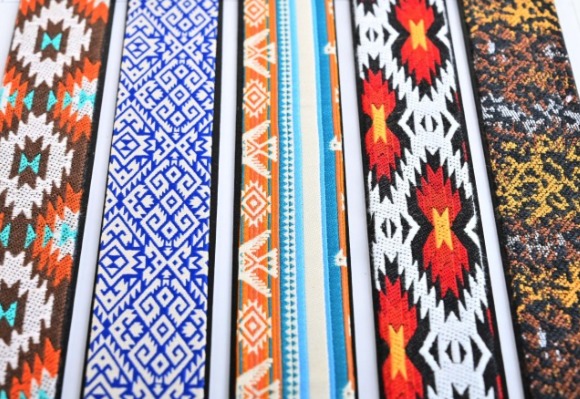 JACQUARD PATTERNS
Up to 12 colors
PAIHO introduces multi-color delicate jacquard drawcord and fastening tape brings soft hand feel.

The delicate patterns can be customized according to design and requirement.
---
EYELET WEBBING
Iconic lacing system
Hiking/Trekking shoes with PAIHO original eyelet webbing awarded at 2015 ISPO outdoor exhibition.
Patented webbing tape to introduce the multi-functional fastening system for apparel and footwear.
The tape is applicable with drawcord and webbing according to requirement.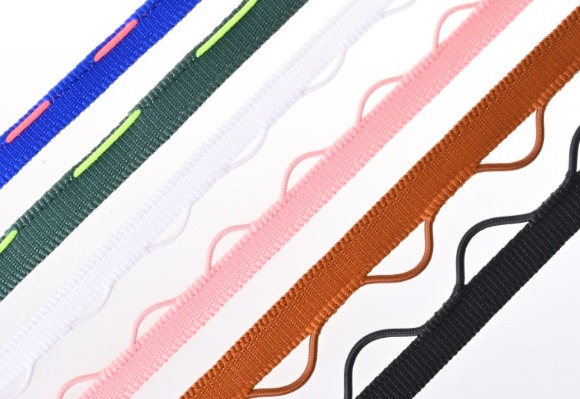 ---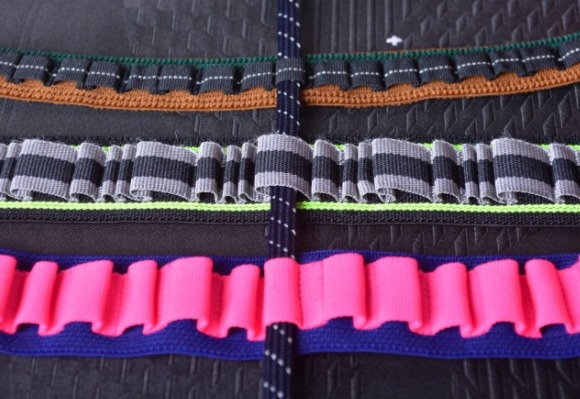 DRAGONFLY WEBBING
Dual layer textile structure
Patent pending two layers structure with non-stretchable webbing and stretchable elastic to create lock-down performance brings safety belt function eyelet webbing.

Size of loop cam be customized.
The multi-purpose tape is applicable with drawcordand webbing.
Application: Garment, footwear tongue, quarter and luggage strap.

---
B-Swan Wide-narrow webbING
From wide to narrow
One-piece narrow and wide ribbon which features unique patented patterns.
B-SWAN wide-to-narrow ratio is 2.5 vs. 1, C/D length can be customized.
The maximum size of round B-SWAN series is Ø10mm.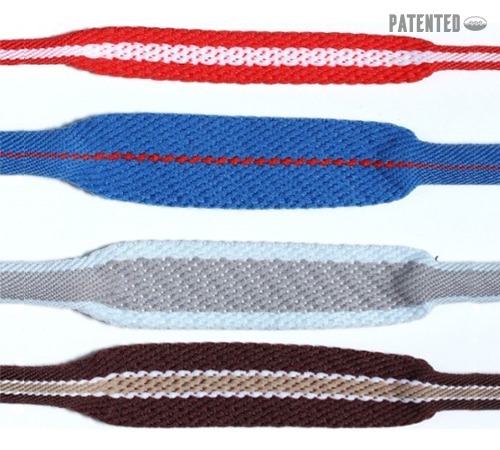 ---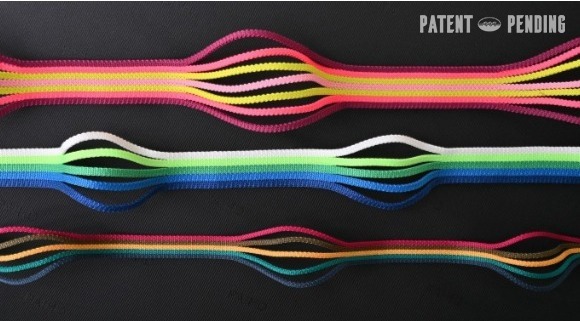 multi-strand knit tape
United we stand
Patented multi-strand knit textile structure with computerized knitting machine from Europe.

Unique multi-strand braiding processes to present handcrafted aesthetics.

Quantity, width, and length of strands can be customized.

High denier yarn for high strength knit and applicable for shoe fastening tape and garment.
---
THE SPARTA STRAP-NET SHOE UPPER
Mix & match
PAIHO original SPARTA shoe upper mix & match concept with combination of various woven and knit tapes by fusing, sewing and weaving.
Creates zonal functions and saving all unnecessary materials at the same structure.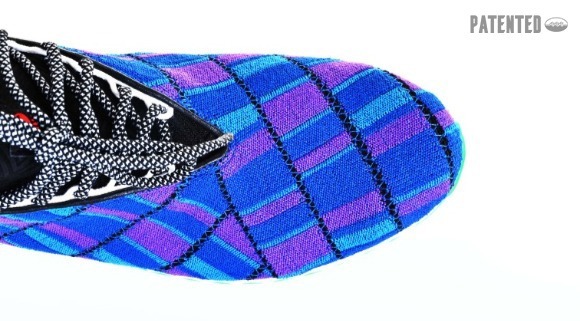 ---
DIVERSIFIED TREATMENT
Paiho has developed post-processes such as spreading with eco-friendly silicone, screen print, sublimation print, reflective and radiant film lamination, high frequency embossing on webbing.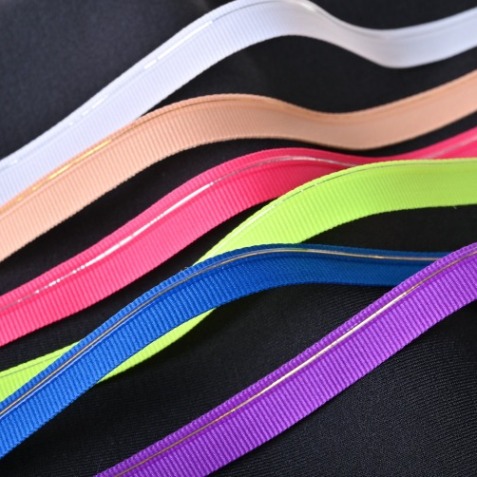 Silicone Spreading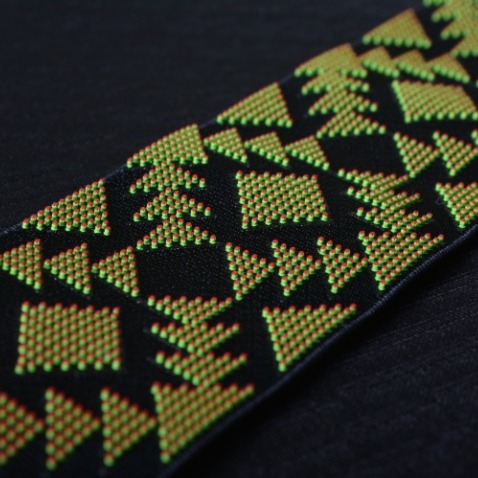 Screen Print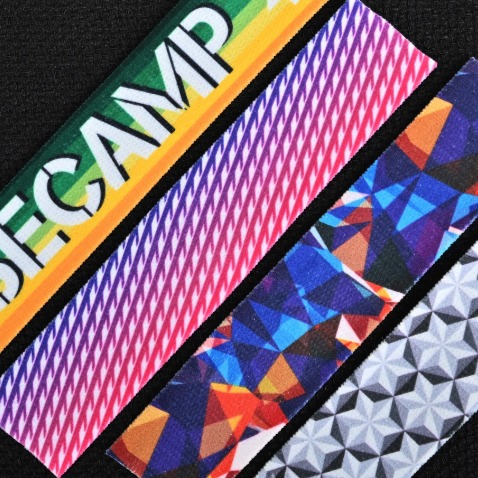 Sublimation Print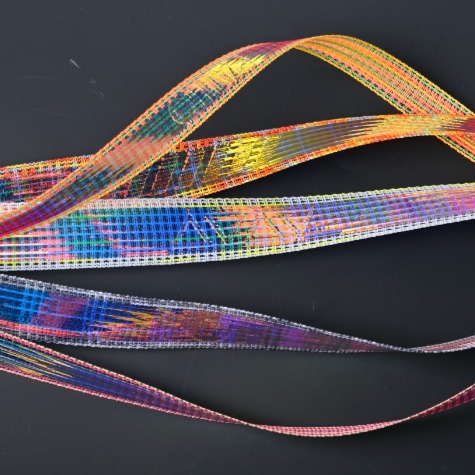 Reflective and Radiant Light Film lamination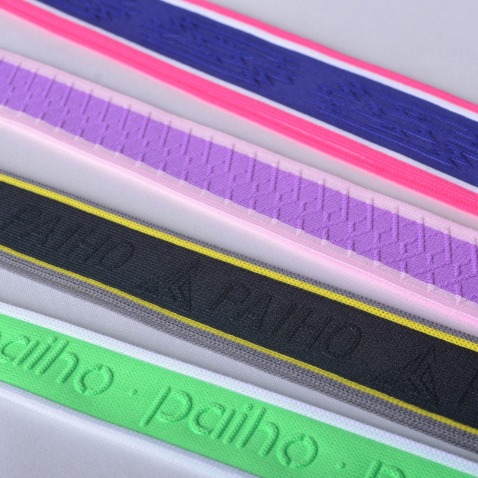 High-frequency Embossing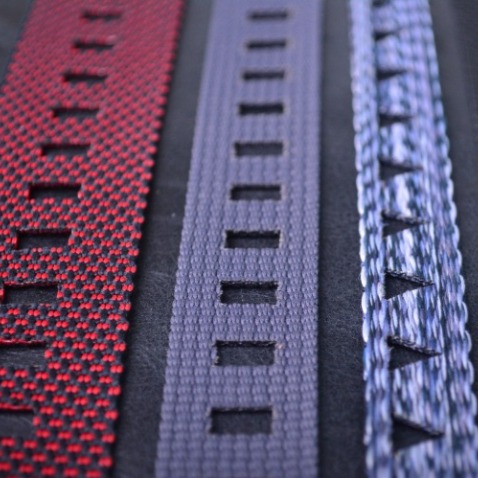 Ultra-sonic Punching