Shoelace︱Cord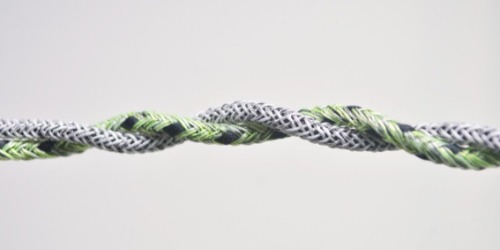 CONNECTION
Paiho introduces precise weaving and knitting machine and various yarn types such as reflective yarn, radiant film, mono, Lurex, and spun polyester to present diversified textile structure and texture like suedette, jacquard woven patterns, narrow-wide, and reflective drawcord and shoelace.
feature
Diversified textile structures and textures with softness.
PET recycled yarn is available for all shoelace and drawcord materials.
Post-processes such as sublimation print, reflective film lamination, or screen printing…etc. are available as well.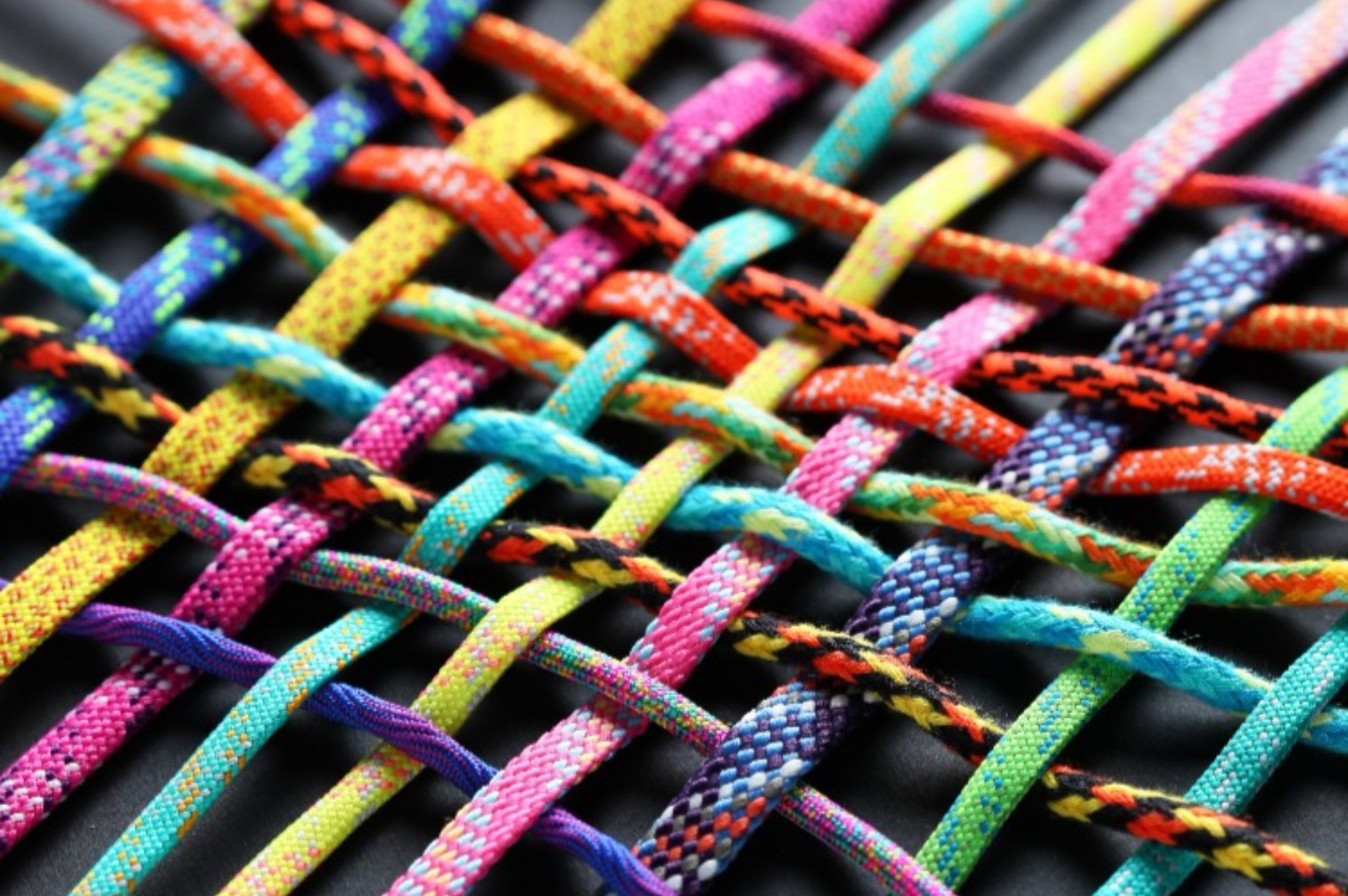 ---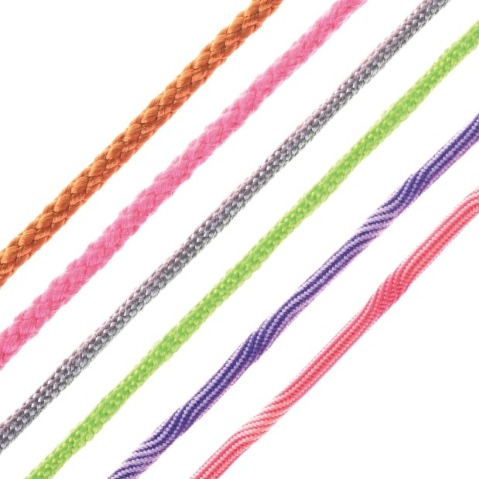 BRD Braiding Series
Patterns and textures, tactility, round or flat shape of braided drawcords can be customized.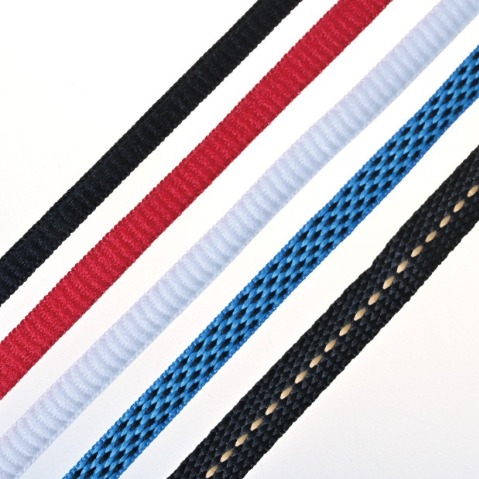 SL001 Oval Series
The classic oval Lace has good tensile strength and excellent abrasion resistance.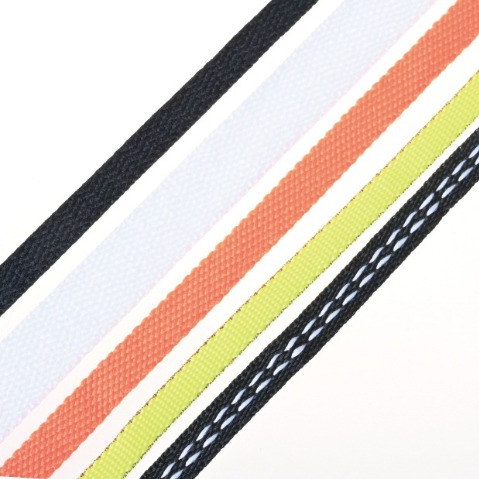 IK Series
IK flat shoelace is piece-dyed, soft, and with excellent loose-resistance.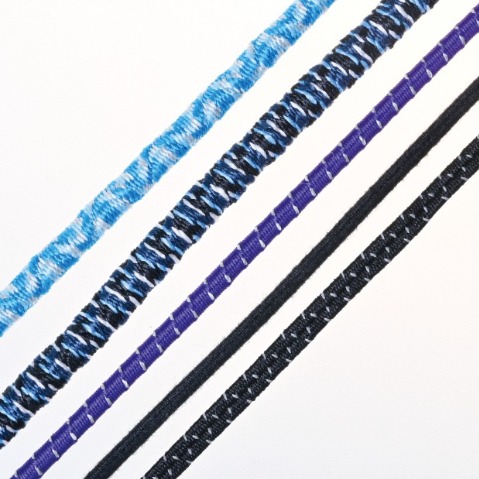 SBR Rubber String Series
High-quality rubber as the core for outstanding stretchability.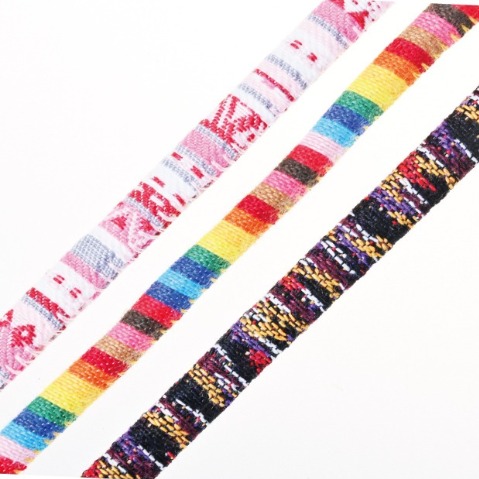 Jacquard Series
Flat or round shoelace with delicate jacquard patterns.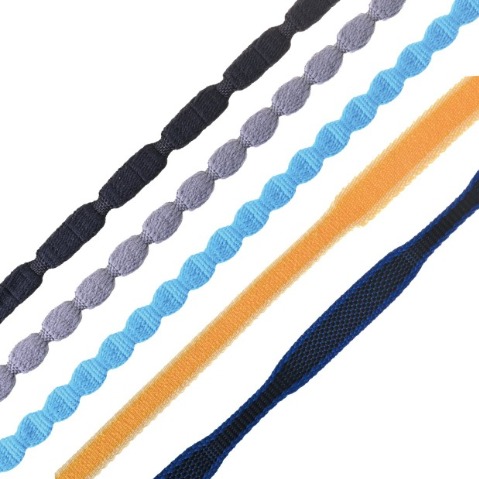 Wide+Narrow Series
One-piece wide & narrow drawcords. The dimensions can be customized.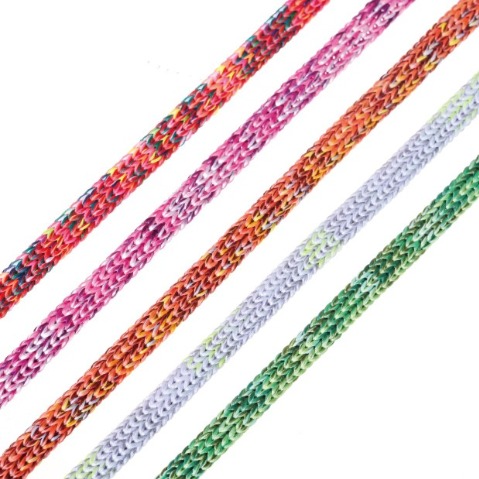 Knit Cord Series
Knit cord with multi-color space-dyed yarn and ultra-soft tactility.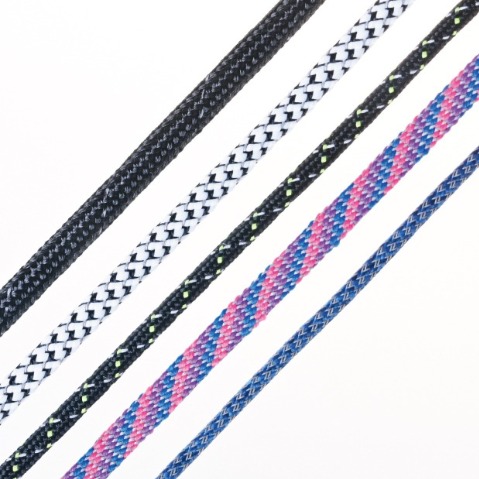 Reflective Series
Refined and thin multi-color reflective yarn to present reflective aesthetics and can reflect light coming from any angle.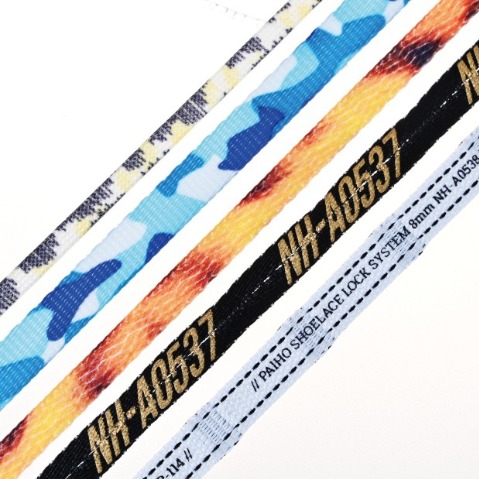 Screen︱Sublimation Print Series
Delicate screen printed logos or sublimation printed pattern deliver the diversity of cord.